ESG Investment Leader | Europe 2023 brings together the community of senior investment officers, ESG and responsible investing experts from third-party asset managers, pension funds, insurers, foundations, and endowment funds, alongside their operational, risk, and reporting colleagues, to explore both strategic insights and tactical guidance on how to design and integrate ESG investment plans, scale portfolio adaptation plans, optimise risk and reporting frameworks, access verified data, and refine portfolio holding engagement strategies.

KEY BENEFITS OF ATTENDING IN-PERSON
In person networking
Meet like-minded professionals and industry innovators from across the European ESG and sustainable investment sector, providing a fantastic opportunity to connect and engage with fellow asset owners and investment professionals.
Engage with industry experts
Have the chance to raise questions with our expert speakers during audience Q&A and designated networking breaks, as well as an opportunity to gain insight into the thoughts and aspirations of your peers.
Focused agenda and prestige speakers
We examine and challenge the practical steps investment leaders of pension plans, insurers, and other institutional asset owners can take to boost returns and manage risk, through the appropriate use of ESG investment philosophy.
Priority access to the bespoke report
Receive a free copy of the annual ESG Investing for Institutional Investors, 2023 report featuring further industry perspectives and ideas.
8:00 AM - 9:00 AM
REGISTRATION AND NETWORKING BREAKFAST
9:00 AM - 9:05 AM
Chairman's opening remarks
9:05 AM - 9:45 AM
OPENING ADDRESS: Regulator's view: Understanding the regulatory roadmap, developments in near-term reform, and is standardisation on the horizon?
David Carlin, Head of Risk, United Nations Environment Programme Finance Initiative (UNEP FI)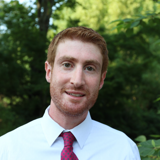 David Carlin
Head of Risk
United Nations Environment Programme Finance Initiative (UNEP FI)
9:45 AM - 10:35 AM
PANEL DISCUSSION: Matching progression targets with realistic investment opportunities: How to create a uniform approach for tracking progress, and how workable is the desire for accuracy during investment selection?
Click + to view speakers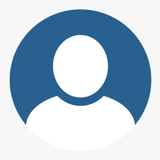 Moderator
Tim Manuel
Partner, Head of Responsible Investment
AON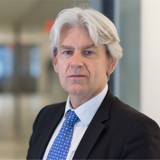 Mark Lewis
Head of Climate Research
Andurand Capital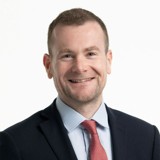 Douglas Clark
Head of Investment Research and Solutions
Brightwell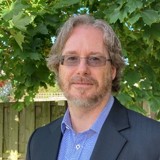 Stephen Porter
Responsible Investment Lead
Scottish Widows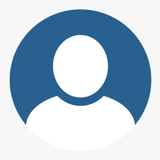 Sonia Schulenburg
Founder, Director, Investment Committee Member
Level E Capital
10:35 AM - 11:00 AM
KEYNOTE PRESENTATION: Optimizing UN SDG Alignment through Revenue Assessments
Lorenzo Sáa, Chief Sustainability Officer, Clarity AI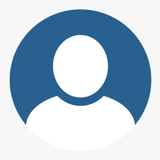 Lorenzo Sáa
Chief Sustainability Officer
Clarity AI
11:00 AM - 11:30 AM
MORNING REFRESHMENTS & NETWORKING
11:30 AM - 1:20 PM
ESG INVESTOR FORUM - TALKING TABLE WORKSHOPS
Empowering asset owners: Data transparency, governance, and net-zero Strategies
Global, emerging market, corporate, sustainable fixed income: Why it works
Integration of climate metrics and sustainability outcomes for liquid assets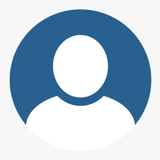 Claudia Röring
Head of Product Management
Quoniam
11:30 AM - 1:20 PM
ESG OPERATIONS, RISK & REPORTING FORUM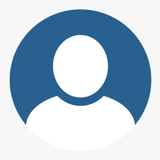 Jaclyn Bouchard
EVP, Head of ESG Solutions & Corporate Responsibility
Preqin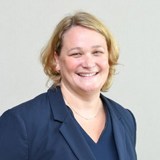 Davina Goodall-Smith
Chief Operating Officer, Board Director, and Chair of ESG & Stewardship Oversight
Nikko Asset Management Group
Davina Goodall-Smith joined Nikko Asset Management in May this year as Chief Operating Officer for their European business. As COO, Davina is responsible for over-seeing Nikko AM Europe's day-to-day operational activities and ensuring that the firm has the global connectivity and processes required to achieve best practices. Davina has nearly 20 years of experience in global operations and change management across the UK, Europe, and Asia, and joined Nikko AM from BNP Paribas Securities Services where her most recent role was as Head of Relationship Management.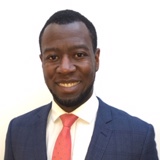 Moderator
Simba Mamboininga
Managing Partner
Devlin Mambo
Simba is a Managing Partner at Devlin Mambo LLP, an Edinburgh based boutique consultancy, providing advisory and implementation expertise within asset management. Simba leads the firm's ESG research with a focus on determining how to successfully integrate ESG into the investment process. Along with the team at Devlin Mambo, he also co-chairs the Scottish Sustainable Finance Group, a forum centred on identifying practical solutions to industry challenges. He has experience in assisting firms with embedding ESG effectively, along with the supporting policies and governance structures.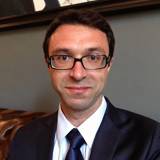 Kroum Sourov
Lead ESG Analyst, Sovereign Sustainability
Candriam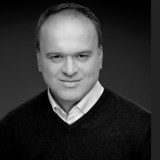 Alex Struc
Chief Executive Officer
Goalsfirst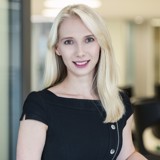 Maria Nazarova-Doyle
Executive Director, Head of Sustainable Investment
IFM
At IFM, Maria leads the Global Sustainable Investment team, supporting the organisation's drive towards maximising long-term returns while creating positive and wide-ranging benefits for communities around the world. Prior to joining IFM, Maria spent nearly four years as Head of Responsible Investment and Stewardship at one of the UK's largest pension providers Scottish Widows. She had previously held senior DC investment consulting roles at Mercer and JLT.  She is a spokesperson on responsible investment matters, a regular contributor to pension and sustainable finance industry events, a UK Top Green Voice on LinkedIn and a professional awards judge. She is a member of the UKSIF Board and its Policy Committee and also volunteers at the PMI Advisory Council and a number of government-led taskforces.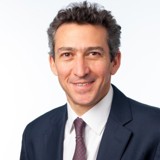 Mitch Reznick
Head of Sustainable Fixed Income
Federated Hermes
2:20 PM - 2:50 PM
ESG INVESTORS FORUM - KEYNOTE PRESENTATION: Fiduciary duty and pricing the 'S' in ESG: How do you quantify financial risk and deploy strategies?
Sindhu Krishna, Head of Responsible Investment, Phoenix Group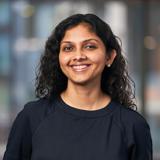 Sindhu Krishna
Head of Responsible Investment
Phoenix Group
2:20 PM - 2:50 PM
ESG OPERATIONS, RISK & REPORTING FORUM - HEAD-TO-HEAD: The shift to biodiversity: Quantifying and deploying data
Click + to view speakers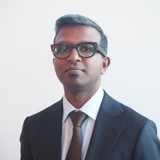 Suresh Weerasinghe
Head of EU and International Public Policy
Aviva
Suresh joined Aviva in 2018 and previously was a senior lawyer at HM Treasury for 6 ½ years where he worked on Brexit and EU financial services matters, including on the Withdrawal Agreement negotiations and MiFID 2. Prior to the Treasury Suresh worked in a number of legal jobs in the civil service, including as a lawyer to the UK Attorney General.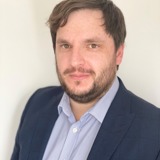 Clinton Adas
Global Stewardship Lead for Biodiversity, Investment Stewardship
HSBC Asset Management
2:50 PM - 3:15 PM
ESG INVESTORS FORUM - KEYNOTE PRESENTATION: tbc
2:50 PM - 3:15 PM
ESG OPERATIONS, RISK & REPORTING FORUM - KEYNOTE PRESENTATION: tbc
3:15 PM - 4:00 PM
ESG INVESTORS FORUM - PANEL DISCUSSION: Beyond the 'E' in ESG Active stewardship, supply chain management
Click + to view speakers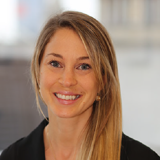 Cleo Fitzsimons
Head of Responsible Investment
Pension Insurance Corporation
Cléo Fitzsimons is Head of Responsible Investing at Pension Insurance Corporation (PIC). Cléo leads PIC's Environmental, Social & Governance (ESG) efforts and is a member of the Investment Team. She is responsible for integrating ESG into the investment process, assessing ESG opportunities, embedding ESG into the overall investment strategy, and ensuring PIC is an active member of the sustainable financial industry. 
Prior to joining PIC Cléo spent 10 years in the Asset & Wealth Management industry at Schroders. She holds a dual Masters degree from the London School of Economics and ESADE business school in Barcelona and a First Class Honours business undergraduate degree from Concordia University in Montreal. Cléo is a Chartered Fellow of the Chartered Institute for Securities & Investments (CISI) and holds the Investment Management Certificated awarded by the CFA institute.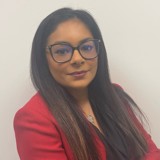 Nimisha Sodha
Responsible Investment Lead
Just Group Plc.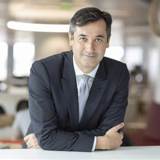 Gilles Moec
Chief Economist
AXA
Gilles Moëc has been the Chief Economist at AXA Group and Head of Research at AXA IM since June 2019.
He has also overseen investment activities pertaining to research, thought leadership, engagement and
active ownership since September 2020.
Between 1994 and 2006, Gilles held several positions in the French civil service, at the national statistical
institute (INSEE) and at the central bank, notably as head of the International Economics Division of Banque
de France. In 2006, he was appointed Senior European Economist at Bank of America, then, in 2009,
became Chief European Economist at Deutsche Bank. From 2014 to 2019 he was the Chief European
Economist at Bank of America Merrill Lynch.
He graduated from Institut d'Etudes Politiques de Paris in 1991.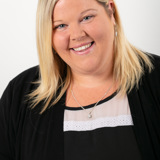 Helen Price
Director of Governance
Church of England Pensions Board
3:15 PM - 4:00 PM
ESG OPERATIONS, RISK & REPORTING FORUM - PANEL DISCUSSION: Actioning and Acting on ESG data through the operational and regulatory pipeline: How can strategies be improved?
Click + to view speakers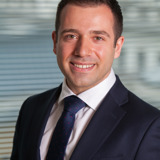 Aria Goudarzi
experienced ESG Data & Reporting Lead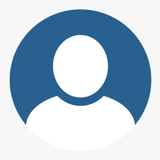 Michael Marks
Head of Investment Stewardship & Responsible Investing Integration
Legal & General Investment Management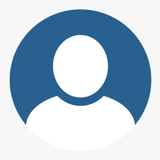 Salim Mansoor
Global Head of Investment Compliance, Alternatives
Allianz Global Investors
4:00 PM - 5:00 PM
Drinks and Canapes Reception pre ESG Investment Leader Awards starting
5:00 PM - 7:30 PM
ESG Investment Leader Awards Ceremony
The ESG Investment Leader Awards builds on the success of the annual ESG Investment Leader | Europe summit, providing a platform for 200+ leading asset managers, insurance investment teams, plus defined benefit as well as defined contribution pension funds to be recognised for their commitment to excellence in ESG investing, investment operations, risk, and reporting. Visit: https://awards.esginvestmentleader.com/live/en/page/home